There are no opportunities open at this time. Thank you for your interest in our work!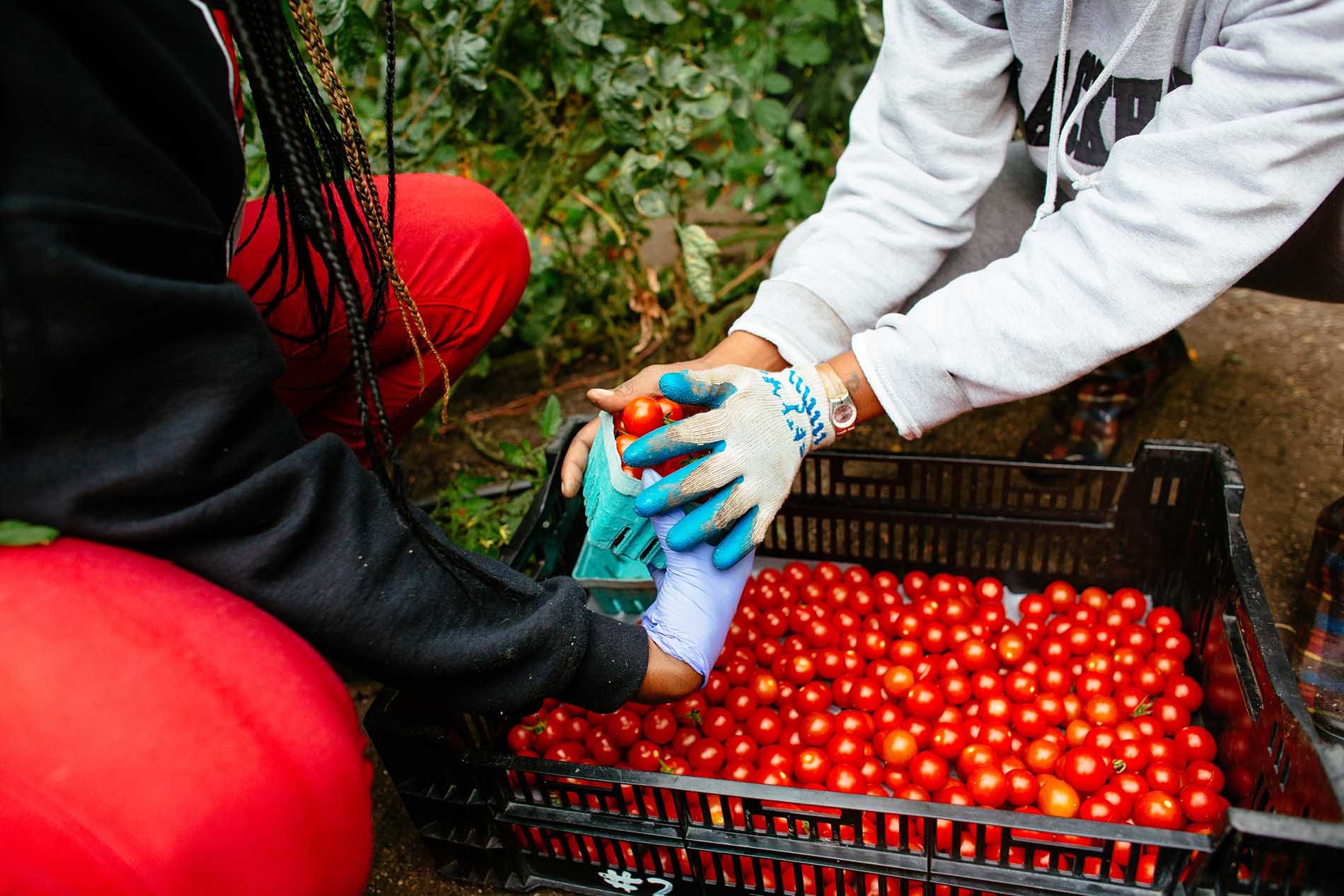 Farm & Job Training Volunteers
As a volunteer at Growing Home, you have an opportunity to participate in our mission. Our volunteers help with events, lend a hand on the farm, and assist with administrative projects.
Volunteers are welcome at any of our scheduled volunteer days throughout the season. We have a limited number of opportunities for groups and recurring volunteers. Volunteering occurs during the farming and training season, March through November, weekdays from 9:00 am to 3:00 pm.
Please email volunteer@growinghomeinc.org for a list of scheduled dates, to sign-up, to inquire about recurring volunteer positions, and to inquire about group volunteer opportunities.
Growing Home recruits job-seeking adults facing multiple barriers to employment into our paid 14-week job training program. We welcome individuals with criminal records, histories of homelessness, low education, and lack of formal work experience.
Our program combines fieldwork on our farms with classroom instruction to prepare participants for success in the workforce.
We host three program cohorts from April to October, with recruitment beginning in late February. To learn more please read the 2018 production assistant job description.